HAPPY CLIENTS ARE THE BEST CLIENTS!!!
At MM Website Design getting you excited about a new or redesigned website, advertising and keeping your site running smoothly is exciting for us too!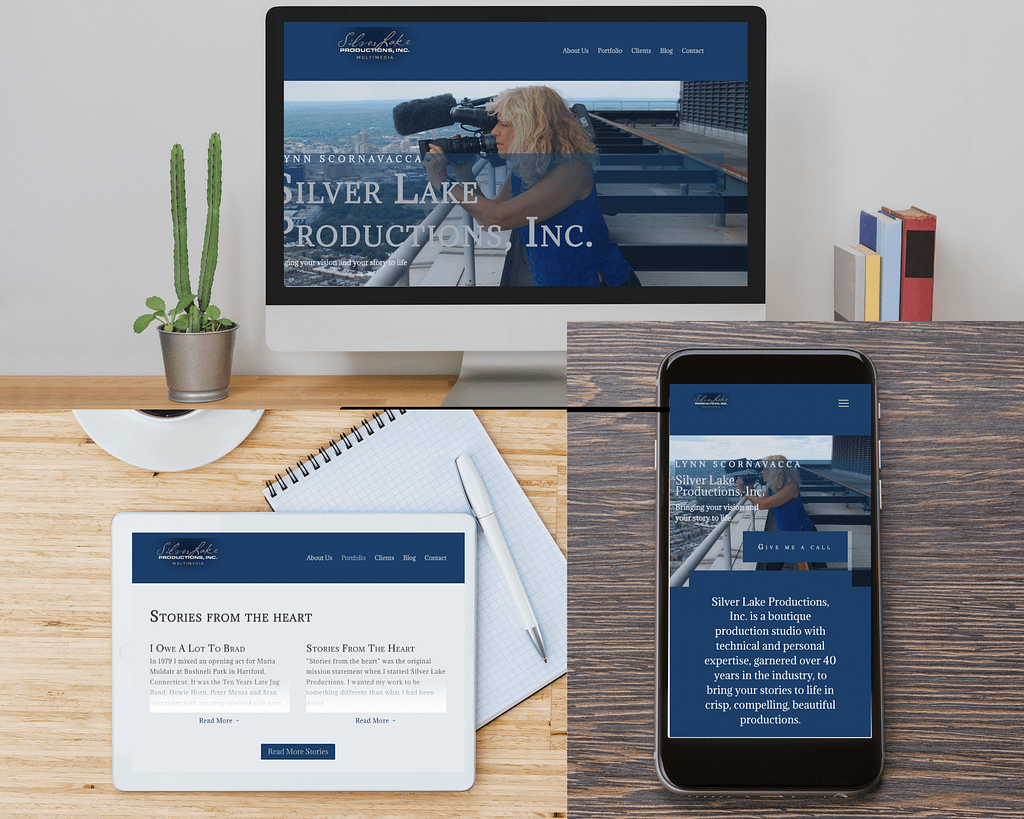 Lynn Scornavacca
Like her husband, Jeff, Lynn needed an updated website.  We are creating a one page site for her down from a 6 page site.  The site she currently has is not as user friendly as it could be and she also wanted a more modern look to her site.  Lynn is a technical expert in her field, having honed her skills over the years as a part of the broadcast teams presenting live TV for PBS, WGBH, and many national and international networks. Over the course of her career, she has stage and tech managed live broadcasts of the Boston Pops and Boston Symphony, traveled the world with the Olympics, and created videos for non-profits close to her heart.  We are excited to create this new look for her.
Your content goes here. Edit or remove this text inline or in the module Content settings. You can also style every aspect of this content in the module Design settings and even apply custom CSS to this text in the module Advanced settings.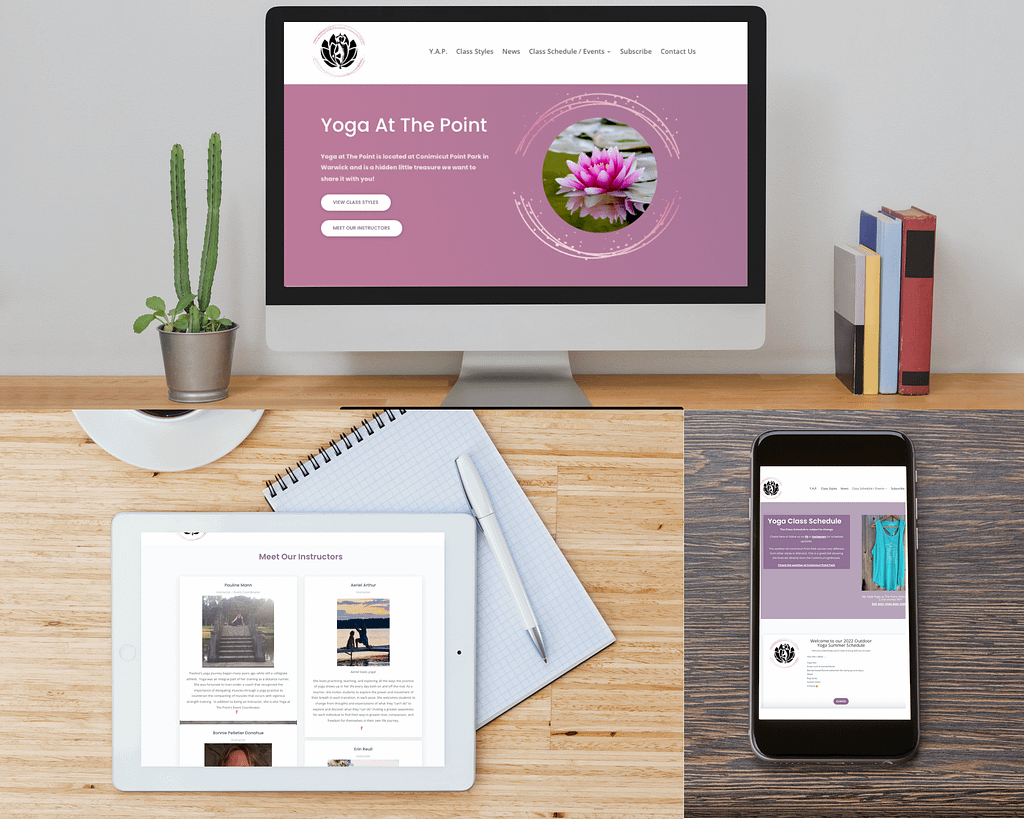 Outdoor Yoga Studio
Yoga at The Point came to us as a new business in need of a website to get their community involved with Yoga at their beautiful outdoor location.
MM Website Design is a superb agency to work with.  We have so many events and changes every year.  Lisa did a great job designing our website and does a great job maintaining it so we don't have to worry about it.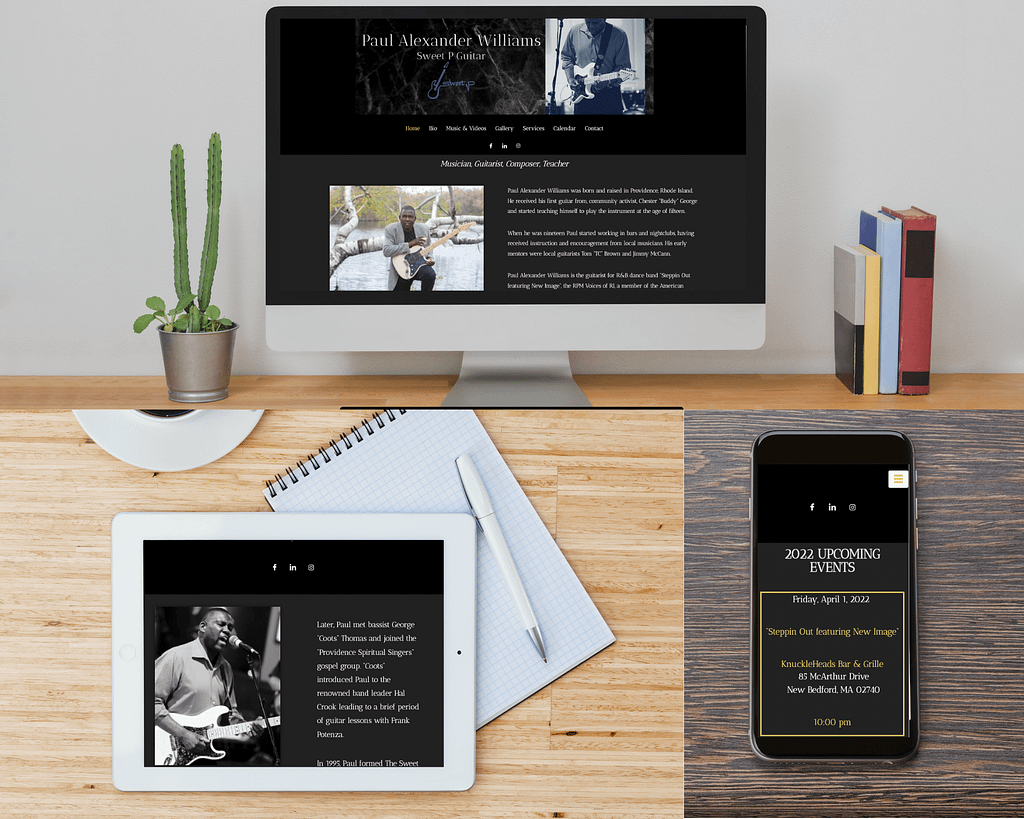 Musician
Paul came to us via a referral.  He had a website in the past and his previous designer was no longer reachable and he could not log on to his site to make updates.  We did a redesign and incorporated a site that really brought out his amazing talent
M M Website Design is a great company to work with. Lisa redesigned my site and had it up and running on schedule. The flexibility, support, and attention to detail made me comfortable as we moved towards a finished product.
I recommend that anyone looking to build or upgrade a website have a consultation with M M Website Design.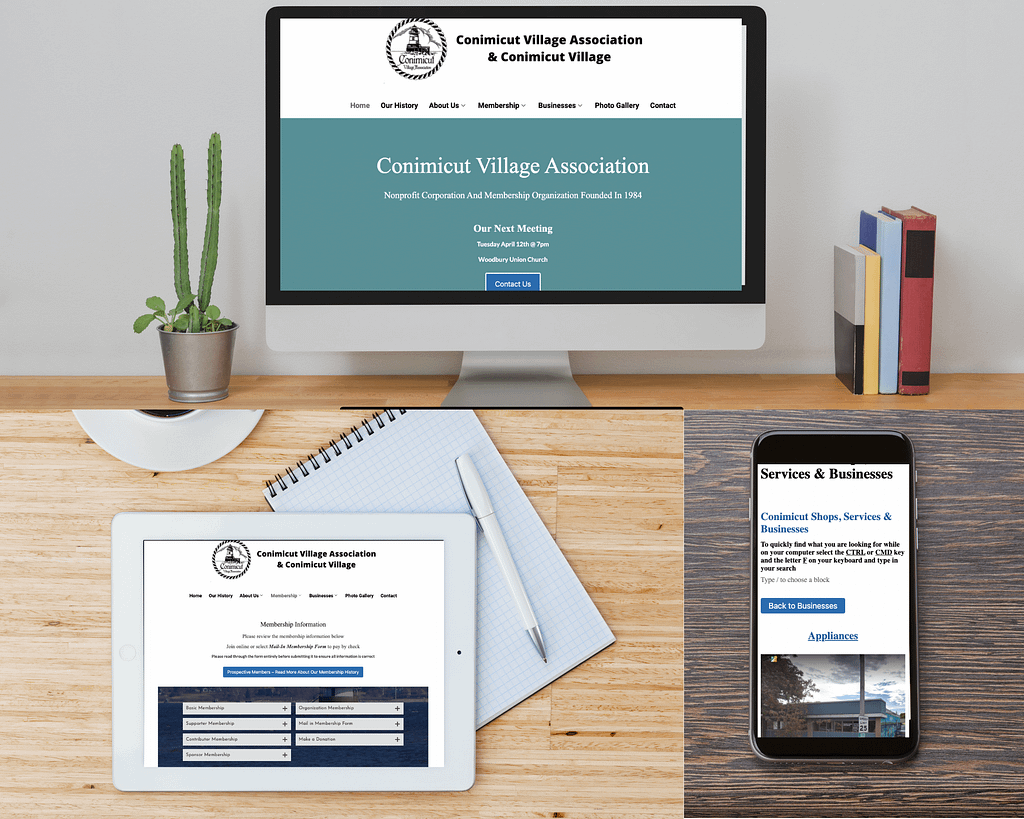 Nonprofit Organization
Conimicut Village Association had a 15 year old website and needed an update.  This was a big project but they now have a more updated, user friendly site that showcases all they do for their community and more.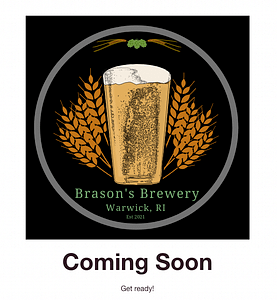 Uniquely Craft Beers
Tony Carcieri is a talented Brew Master crafting delicious beers with his specialty twists.  Flavors such as Candy Cane, S'more, IPA's.  The site is in the works as his business is just getting off the ground.  We designed a logo for his site and merchandise.  Stay tuned to learn more about his fabulous beers and where you can go to try them.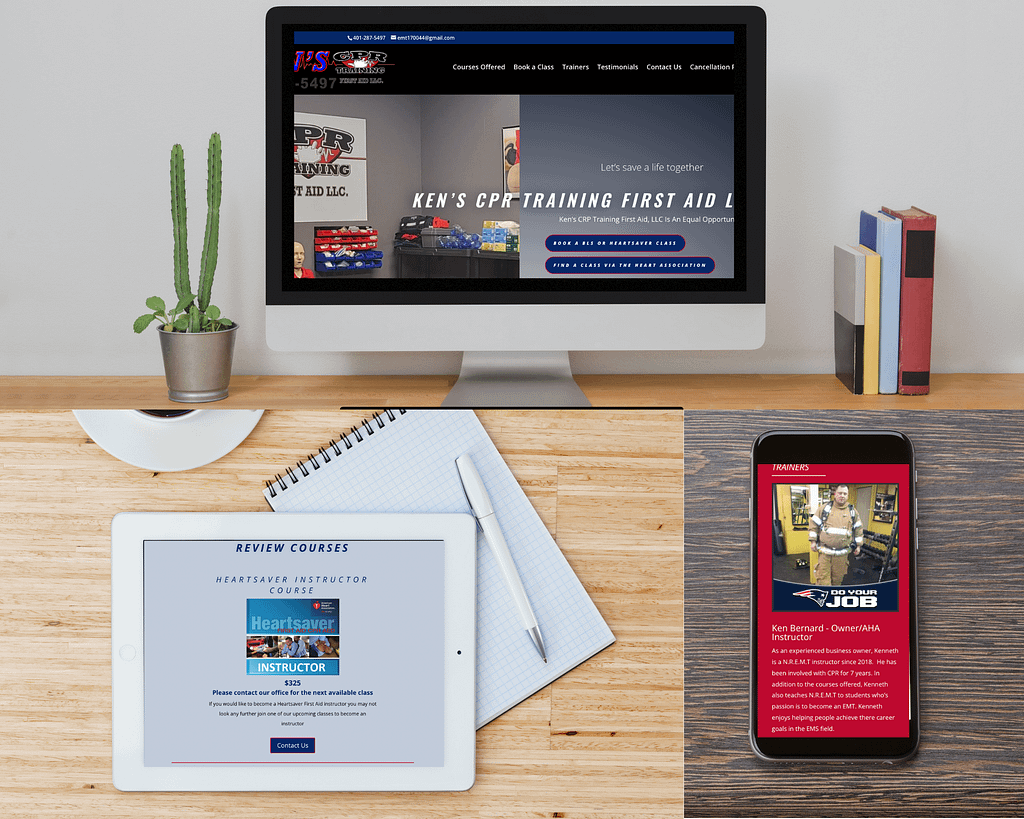 Ken Bernard found MM Website Design on Google.  He had a Wix site that he had been unable to really work on and was looking for a site that would be user friendly and easier for people to sign up for his courses. Ken's CPR Training is product of the American Heart Association.  He offers same day certification courses and has a number of different classes for professions and individuals.
I would like to say if I could give a 10 star I definitely would MM Website Design designed a website for my CPR company and I couldn't be more happier. You can tell there was a lot of thought time and effort put into my website.  I would highly recommend MM website to anyone who is looking for a new or redesigned website
Thanks again
Lisa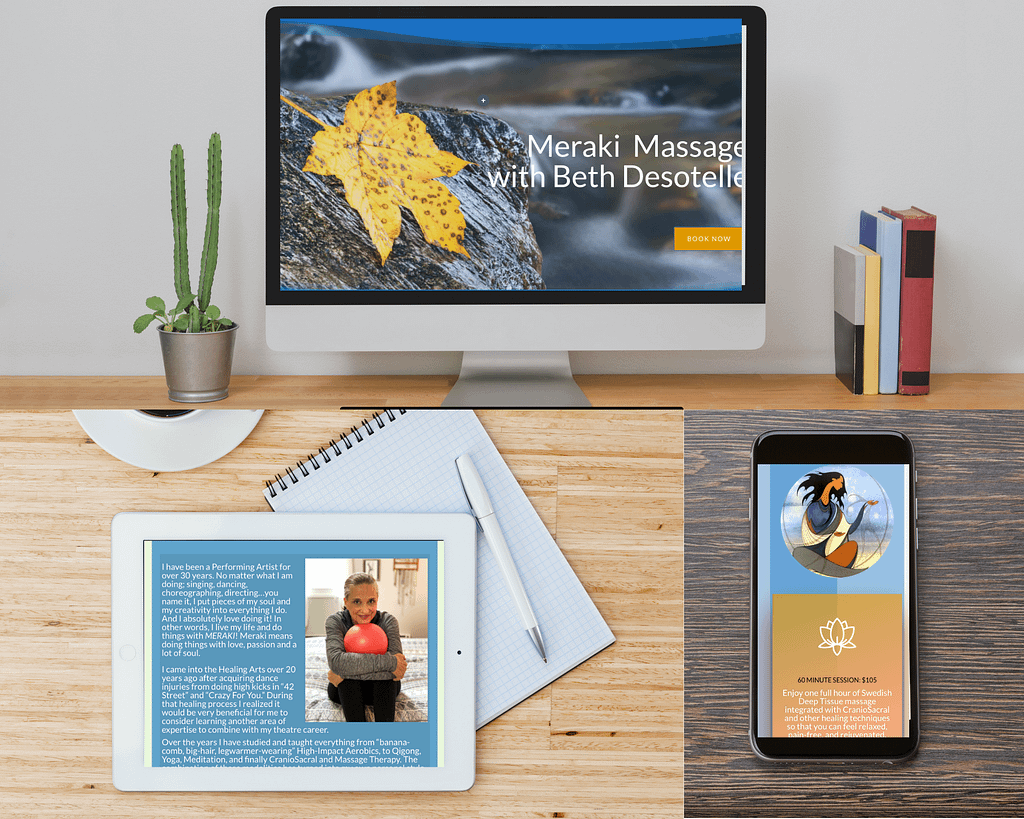 Beth is an amazing woman with many talents.  Beth came to us when she was getting back into her Massage business and wanted to have a page added to her current site. We created a landing page to highlight both of her businesses and a new page for her massage business.  It has now been transferred to its own url.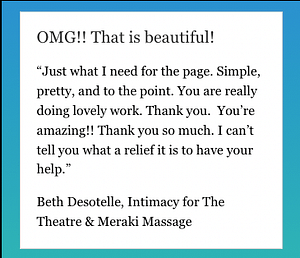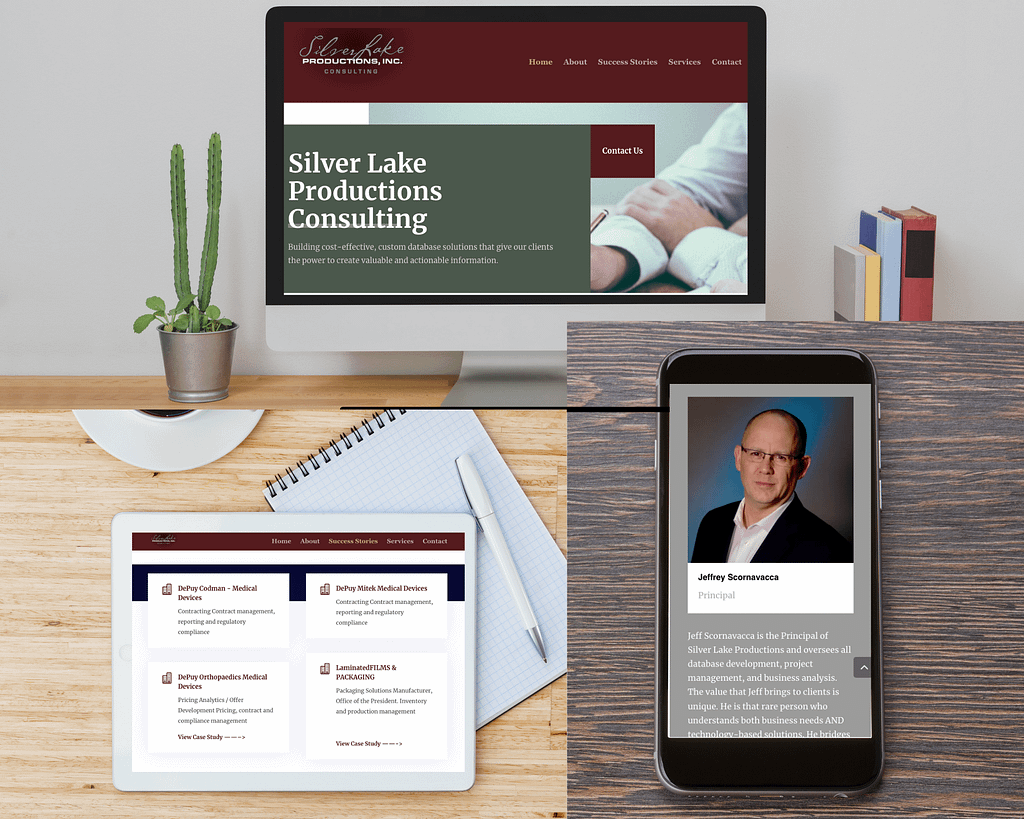 Jeffery Scornavacca
Jeff was in need of an updated website.  The goal is to create a more user friendly website with a modern appeal.  Jeff is the Principal of Silver Lake Productions and oversees all database development, project management, and business analysis for his clients. To incorporate a more modern site, will give Silver Lake Productions a better online presence and adding in a Blog or Articles page, will assist him with SEO and more.  Silver Lake Productions Consulting designs, develops and builds cost-effective, custom database solutions that give their clients the power to create valuable and actionable information with FileMaker.  Check back for before & after progress
Songwriter / Producer
Jeff contracted MM Website Design for a one page music website.  We love musicians!  Jeff is a songwriter and producer of original music and wanted a professional site to showcase his work. View site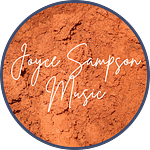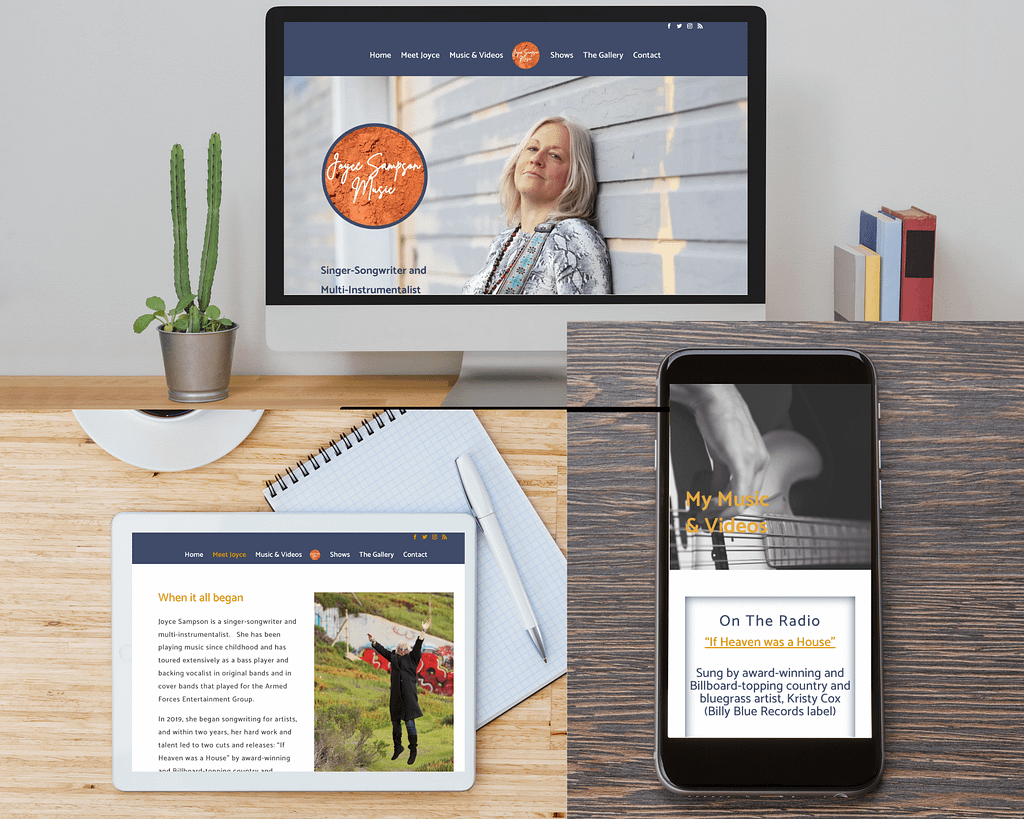 Musician / Singer / Songwriter
Joyce Sampson came to us for a redesign of her current website.  Her goal is to have a more professional look and more emphasis on SEO.  Because of the work she does, Joyce also needs a private page for Publishers interested to present her songs to up and coming artists and already established artist, mostly in the country music style.    Joyce loves the colors of an Arizona style palette and we are working on a new design to incorporate those colors.  We designed her logo using an Arizona clay textured background.
Website Maintenance Clients

Maximum Value Partners
Coaching & Consulting for Small Businesses
Adam and Jack of MVP are two amazing people with a love for helping small businesses.  We will be maintaining their site along with tweaks to the design incorporating some of the pages to a more modern.  MVP analyzing with businesses with what is working or not working and then coaches to implement and engage the right resources to help these small business thrive.  View Maximum VP
Andi's People – view site
Sweet P Guitar –
website client
Ken's CPR Training First Aid, LLC –
website client
Conimicut Village Association –
website client

CPS Optix
Curtis Ponte II – Owner
Curtis has asked us to assist with targeting a specific audience to enhance his "Service At The Store or At Your Door" slogan.  We are focusing on nursing home facilities and other areas of marketing.  While CPS Optix has a great website designed by another company, he doesn't feel he is getting the return he was promised.  We will also be assisting with updated content for the website to enhance better SEO ranking.  CPS Optix is Rhode Island's Most Affordable Optical Shop & offers Mobile Service At No Extra Cost | In-House Optical Lab | Same Day Appointments Available.
Our first goals are to create a brochure for target marketing and start a monthly newsletter.  We will share the brochure design as it becomes available.  Stay tuned.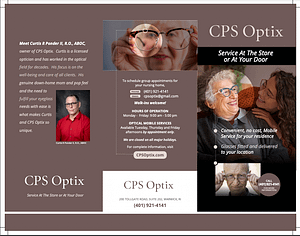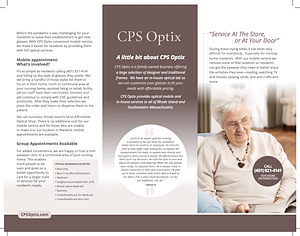 Praise From Website Maintenance Clients
If you're looking for an exceptional website maintenance and support team, I cannot recommend MM Website Design & Marketing enough.  Lisa and her team go above and beyond to support their clients to make sure their sites are well taken care of. Their service is top notch and they're a pleasure to work with. Thank you Lisa and team!
"I love working with Lisa. She listened to what I was needing in terms of tech and web support and is always prompt in responding to my requests and follows up with me quickly! The support I receive is amazing and I know my site is in good hands. I highly recommend Lisa and www.mmwebsitedesign.com  -Kari Ainsworth
Lisa did a fabulous job with all of this.  Her patience with a client whose computer knowledge could be on a postage stamp is incredible.  Thanks so much for all you your had work
Clients we currently assist or have in the past with our services