Get A Website
Where to begin?
So where do you begin?
You are most likely on this page because you want to enhance your business growth with better visibility and drive more visitors to your website that lead to better conversion rates.
Getting the information you need on how to get all of that done is important and where I come in.
We can talk about a brand new website or a redesign on your current site.  You may be considering a migration of your current site to another CMS (content management system).
You don't have to go it alone or do it all yourself.  By us working together, you WILL be able to focus on running your business knowing you are in good hands with me.
I've prepared a few questions below to help you get started with your best foot forward.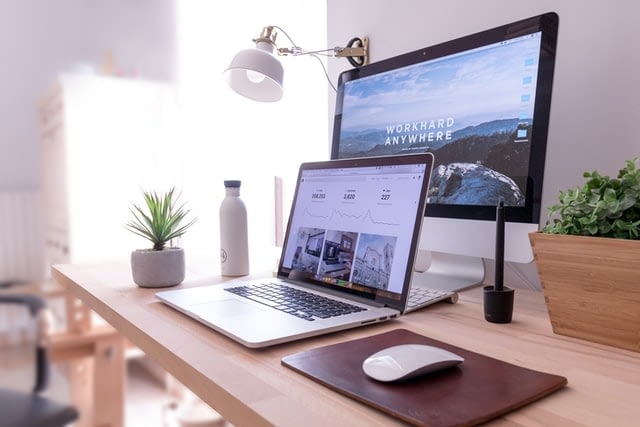 When it comes to your business these questions can help get you on your way to making the best decisions possible. 
So ask yourself…
What are my goals with this project?

Should I update my current site?

Do I have a plan in place?

Is trying something new good for my business?

How is my business unique?

Who do I cater to?  What are my strengths?

Is there a competitor site I like?

And should I have a content writer for my site? (recommended)

The main purpose of my site is what?

I want my customers or clients to know what about me?

Who is my target audience?

How do I accomplish my goals with a website?

And what type of marketing am I looking for?

Am I getting the best results with my current site?
Never fear asking for help. 
We all need help now and then because we don't know everything
BUILD YOUR OWN WORDPRESS WEBSITE
How easy is it to build your own website and what do you need? 
url (domain name)

hosting (where your site lives and breaths)

CMS (content management system) ie WordPress

time to design

write content (hiring a content writer is recommended for better SEO (search engine optimization)) and conversion rates

maintain your site regularly (at least monthly if not more)

fix issues – broken links, images, layout, mobile & tablet presentation

branding, advertising and more
Lastly ask yourself – Do you have time to build and maintain your own website?
Let's talk about upping your game with creative customized advertising
Start Small
graphic ads, logos, brochures, business cards, monthly newsletter design, audio ads, and more are great to get you started
Or Go Big
go bigger with a new website, website redesign, video promotion, company jingle, tv, or radio advertising
Check out other types of services and maintenance packages to find what works best for you and your budget
All sites are WordPress based
Ideal for Bloggers and Single Page Sites
design cost   600
monthly maintenance     50
3 main menu pages
cost includes design with content provided by you, images and blog posts
per page plus my hourly time
monthly maintenance starting at     50
5 main menu pages
cost includes design, content you provide, images and blog posts
-designs and redesigns starting at    1200
-additional pages starting at    75
-monthly maintenance starting at   50
Additional Services Offered
-hosting paid annually   250
-domains paid annually starting at   19
-WordPress plugins – prices vary
Plugins create a better customer/client experience.  Most are free.
-several themes to choose
from (most are free)
-constant contact marketing – start your free trial today.  No CC needed
*payment options available on most services offered
Yoga at The Point
Outdoor Yoga Studio
Yoga at The Point came to me as a new business in need of a website to get their community involved with Yoga at their beautiful outdoor location.
Musician
Paul came to me via a referral.  He had a website in the past and his previous designer was no longer reachable and he could not log on to his site to make updates.  We did a redesign and incorporated a site that really brought out his amazing talent
Watercolor & Oil Artist
Gwen came to me for a site when her paintings started selling at shows she was doing.  She never had a website in the past so I designed a very simple site focusing on her portfolio to give her a nice online presence and she has been selling her paintings even more.
Kari Ainsworth
Kari has an amazing website designed by Kate Gilbert, who has moved away from website design.  I now assist Kari with maintenance to her site with new blog posts and more.
Commonwealth Paralegal Services

(under construction)
 Conimicut Village Association
Nonprofit Organization
Conimicut Village Association had a 15 year old website and needed an update.  This was a big project but they now have a more updated, user friendly site that showcases all they do for their community and more.
 Clutch Consultations

(under construction)
Behavioral Health & Sports Therapy
Beth Desotelle

(under construction)
Massage Therapy
Clients I assist with other services