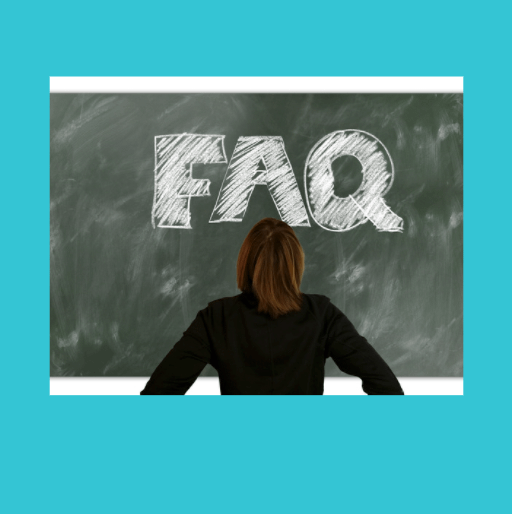 We all have questions when it comes time to our business and business growth.
If you have a question that is not listed, please let me know.
I am a small business. Where do I start?
That's an excellent question and one I get a lot.  We start by talking about your business, your goals and plans and choose the best package that fits your needs.
I've been in business for a few years. What can I do to get a better conversion rate?
There are several ways to increase your conversion rates and visibility.
Let's chat about the different ways that would work for you.
Do you have a collaboration team?
I am honored to say that I have an excellent team of professionals that I work with and rely on.
Depending on your project it may be necessary to onboard a content writer to ensure you have the best content possible for your website.  An SEO experts to set up all the tags and key words Google needs so your ranking and conversion rates are the best as well as working with developers, if needed.  I also have a fantastic videographer when it comes time to promoting your business and there are several ways to do that.  I want to ensure all your business needs are met.
Having a professional team means I've got your back every step of the way!
How much do you charge for a website?
Getting an estimate for your project is the best way to gage what your cost would be.  Each project is unique and cost depends on a number of factors that would be discussed.
It is always best for us to connect with a free consultation to go over everything.
Why should I migrate my current website to WordPress?
One of the most common reasons a business should be on a WordPress CMS platform is to improve the back-end experience.  In turn, WordPress will provide your business with better visibility, increase SEO for search rankings on Google and increase your conversion rates. 
WordPress is also the most widely used CMS platform and can offer far more operational features than other CMS platforms such as Wix, Square, Weebly and the like
What makes your services different from other website agencies or companies?
I offer other types of services that most website design companies and agencies do not such as audio and video advertising as well as having a fabulous professional team to ensure your business gets the best assistance needed.  You are in great hands with MM Website Design all in one place.
How much do you charge for audio and video advertising?
Each advertising project is unique.  Prices Vary
In order to give you a general idea, and formulate a plan, it's a good idea to schedule a free consultation with me first so I can provide you with an estimate.
Do you offer payment plans?
It is definitely something we can discuss.
How long does it take for a website to be built?
A new website can take anywhere from 6 to 8 weeks start to finish.  It really depends on the size of your website and a few other factors we could talk about.
How long have you been designing websites?
I have a lot of life experience in many areas and have been working with WordPress website design for the past 25 years.  My experiences play a key role in assisting you with what you need for business growth, not just with a website.
Are consultations free?
Our first consultation is absolutely free!!!
What forms of payment do you take?
Anything from a check, cc, PayPal & Venmo.